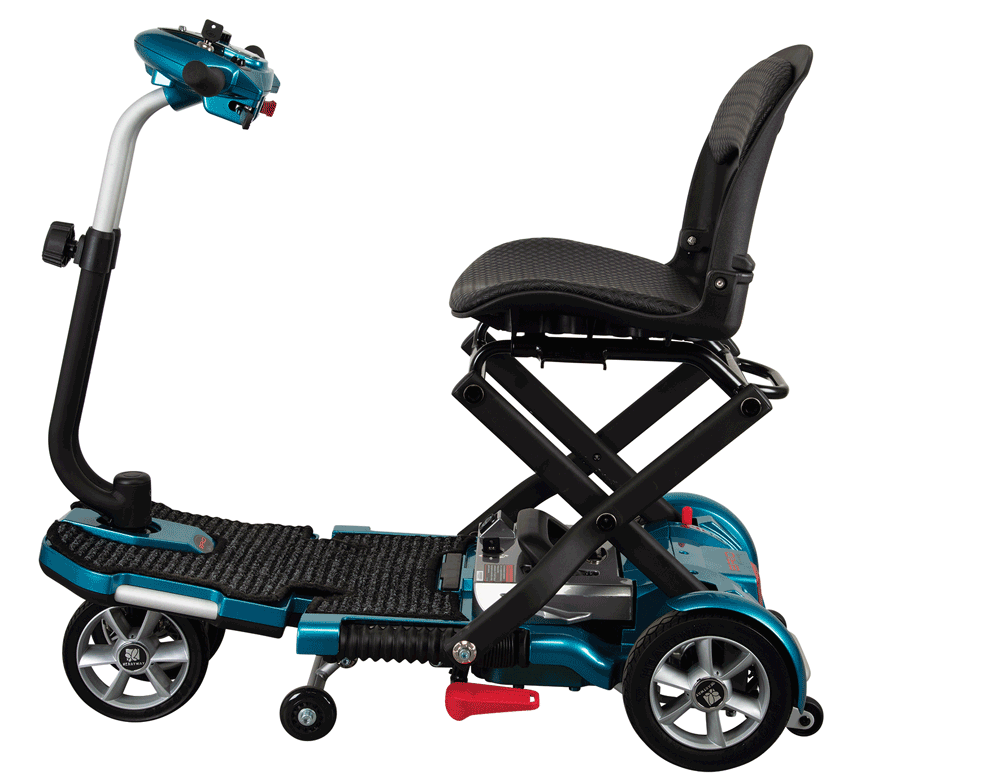 Rent or Hire Mobility Scooter and Wheelchair from AGIS Medical!
Rent or Hire service for motorised scooter and wheelchair is available for individuals and organisations. Hire the best portable electric scooter Heartway S19 Brio to move around Singapore or even your overseas trip.
Tourists coming to Singapore can approach AGIS Medical to hire the portable mobility scooter, Heartway S19 Brio.
The portable travel scooter is foldable and able to load into car boot, cruise and even check into airplanes*.
Our mobility scooters are best fit for people who have difficulty walking long distance or standing for long period of time due to recent injury or weak limps. These power scooters will help individual to regain their active lifestyle, allowing them to perform their daily routine independently and safely.
Shopping, recreation activities like going to the parks, places of interests are all possible with Heartway S19 Brio portable travel scooter.
Our scooters are easy to operate, with compact design which makes it easy to manoeuvre within tight space like corridor and shopping ally.
*Check with airline company before buying your ticket.
Rental Rates For Mobility Scooters (depending on models):
Daily  –  $35.00 (Compact to Med Sized) – $40.00 (Large Sized)
Monthly  –  $450.00 (Compact to Med Sized) – $500.00 (Large Sized)
Delivery  –  $80.00 (Round trip)
(NO minimum days required & NO Deposit required!)
 Important Notes:
Rental of power scooter is subject to availability, should the requested scooter not be available, a scooter of similar specs will be provided
AGIS Medical will not be held liable for any damage done to any property or injury to The Customer or others due to misuse of the equipment.
You can hire mobility scooter for use in Cruise. Remember bring along the International Plug.
Please email to sales@agis.com.sg to make reservation for rental or checkout now.
Visit Agis Mobility Pte Ltd's profile on Pinterest.